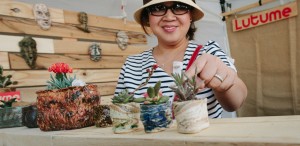 Is it time to move forward and take action? Starting a small business, baby boomers and seniors are starting new businesses in increasing numbers. The reality of retirement for many is that it is not a reality. Boomers are continuing to work past the traditional age of retirement, and often expect to keep working years into the future.
Second act careers may be driven by the need for economic survival, a desire to pursue a rediscovered passion, or both. Ageism issues aside, employers aren't always eager to hire more experienced, and more expensive, older workers, so a job search for anyone over 50 can take months if not years. From someone who's been there, done that, this can be discouraging, depressing, and discriminatory, but when you're not in the driver's seat, it's hard to steer the bus.
On the other hand, entrepreneurship, whether you're a boomer or a millennial, feels exciting and liberating – as a concept. Starting your own business is one of the American dreams. But it requires a leap of faith, a marketable product or service, a plan, and hard work. Really hard work. And ideally, enough money to cover six months to a year of unpredictable income, if any. That right there stops a lot of dreamers. Monthly bills, unexpected contingencies, and a learning curve require a dependable revenue stream, even if it's siphoned from your bank account.
Going into business for yourself is risky, no argument there. This is true at any age, and especially for older adults who don't have unlimited years to recoup a potential loss. But if you have enough padding (or chutzpah) to hang on through a lean startup period, and you make some judicious business and marketing decisions, success can be pretty sweet.
One family business making one-of-a-kind handcrafted ceramic planters and figurines began as a retirement career for an artist, who had previously worked in healthcare, and then fashion design. With no clear expectations for generating a high level of sales, her family decided the work was unique and beautiful – and had a chance of commercial success. They began to offer a selection of pieces at farmers markets, artisan and craft faires, and gift shows. They found what sold well, and what didn't, in what venues. They learned the types of crowds likely to attend each event, and what their buying patterns were. They learned the best booth and lighting layouts, and signage styles to attract customers. They experimented with price points and learned when to discount or when to hold firm. They gave a few pieces away for free – to see the light in a child's eyes who had never owned a plant (or a planter) before, or as a sample to generate word of mouth in a neighborhood bricks and mortar setting. When they learned that the elegant figurines were too spendy for some of the markets, they reconfigured their inventory to include more small planters. They realized that the figurines, as original works of art, were a better fit for upscale gift shows or galleries.
Behind these efforts was a strategic marketing plan, which included social media, a new website, and print materials. Instagram and online event calendars worked especially well for appealing to a young, hip demographic with a culture of connecting and sharing online. A double-sided postcard handout with closeup photos and a simply-written story describing the artist and the family brought smiles to everyone who read it.
This small business was not an overnight sensation. During the first six months, booth visitors were enthusiastic and highly complimentary, but sales were just trickling in. It took just over a year to develop a healthy, sustainable sales volume, and a loyal following, that have surpassed expectations.
The marketing plan behind the startup was simple, responsive, effective, and a good model for any small public-facing business trying to grow a new customer base. What's important to understand is that marketing is not just creating a website, a business card, a flyer, a postcard, a banner, an email announcement, a social media page. One element in a vacuum isn't likely to produce results; each aspect works together to communicate who you are and what you do – your brand. Running print ads, which used to be the easy way to get the word out to a wide audience, is hit or miss these days, depending on your market niche and your discretionary budget. Digital marketing is critical, but it's not so easy to get right.
For the ceramics business, every detail was meticulously planned and consistent with the branding message, down to the typeface used for signs and price tags. Careful thought was also applied to the customer experience, such as providing buyer-friendly carry-home wrapping for each purchase. Flexibility, a willingness to shift direction while still staying the course, paid off also. A signature line of micro-mini planters was created and planted with cacti and succulents, based on observation of customers and direct feedback. These miniature gems incorporated a lifelong interest in raising exotic cactus species, and also allowed another artist in the family to become involved in learning handthrown pottery techniques.
This small business highlighted here is just one example of the type of individual or family startup that can be launched with an idea, a bit of capital, hard work, and smart marketing. FSC offers consulting for any stage of your for-profit or non-profit business in any sector, such as art, manufacturing, distribution, a niche cottage industry, or professional services. We provide practical business insights and essential marketing tools. Our specialty and passion is guiding your small business, whatever it may be, to success and continued growth through branding that engages your audience and reflects the unique qualities of your product. What is your dream?
Blog contributor Adele Field Adele Field is an editor and writer with over 25 years of experience in corporate and non-profit communications, and the arts.
Contact: FSCintl.com | 900 West Santa Anita Street, # 12 – San Gabriel, Ca | 626.308.3811
By Adele Field, 11/10/15